<< Back
15 03 2022 at 15:46
Interview with Prosource
Preface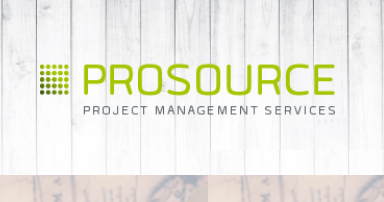 It's been a memorable growing experience for both our chapter and the sponsors in the past 20+ years.
Today, PMI Belgium has
2 Gold Sponsor: Prosource BV and Mindjet – Corel UK Ltd
1 Silver Sponsor: Ehsal Management School – Odisee VZW
2 Bronze Sponsors: PSO Belgium sprl and Talencia Consulting sprl
1 Banner Sponsor: Vlerick Business School
Soon we look forward to welcoming new sponsors in 2022!
In addition to our regular sponsors, during the annual PMI National Congress – PM Fair every year, there are event sponsors. No doubt, we welcome new PM Fair sponsors this year in October!
We cannot exhaust our gratitude to our sponsors.
Let's take the opportunity of a refreshed 2022 to get to know our sponsors.
Stories of PMI Belgium Chapter Sponsors
Questions like "How long have you been Sponsor of PMI Belgium?" "What have you benefited from such sponsorship?" "Does Corona impact your business?" "Are you hiring PM professionals at the moment?" … probably are interesting to our community members.
The Chapter Sponsorship Team took the liberty to carry these questions and talked with one of our Gold sponsors – Prosource N.V. early 2022 and this kicked off our newly initiated series of "Stories of our Chapter Sponsors".
Series 1: Interview with Prosource BV
Mr. Guy Goossens – Managing Director and Mr. Gianni Aerts – Business Manager of Prosource gave a lot of interesting insights during the interview.
Prosource is specialized in project management services since 2001. Today it offers services in PM staffing, trainings of various certified and non-certified PM incl. CAPM®, PMP®, Agile and SAFe, general PM services such as strategy roadmap, onboarding, quality assurance, PMO establishment, PM auditing, etc. Prosource covers a broad range of industries from 2 offices in UK and Belgium. A balanced mixture of internal employees and freelancers of total 62 colleagues are looking forward to the company's 20 th anniversary in September this year.
PMI Belgium: How long has Prosource been sponsoring PMI?
Prosource: We have been Sponsor of PMI Belgium since 2017. Its merged partner – Project Polis where Mr. Guy Goossens was owner, has been Sponsor since as early as 2014. In 2020, PMI Belgium enjoyed sponsorship from both companies. Last year 2021 it was a natural change that the Golden Sponsor package was merged under Prosource.
PMI Belgium: Did Covid hit Prosource? What is the main impact so far?
Prosource: When Covid hit the world, Prosource only saw minor business impact for a short time, approximately 1 – 2 months. Its business quickly picked up since then especially in training. Prosource has advanced more in its online trainings compared to before Covid. In terms of challenges brought by Covid, the biggest one is general for all project managers – the reduced personal touch with their teams and stakeholders. We all know how much valuable information we may lose by missing the coffee talks in canteen or next to a water dispenser.
PMI Belgium: What does Prosource see as the biggest benefit by sponsoring PMI?
Prosource: Through collaboration with Belgium Chapter, Prosource has been closely connected with PMI Org and promoting its brand in the entire international project management community. Prosource is one of the 3 Authorized Training Providers (ATP) in Belgium.
Talking about sponsor activities, Prosource gave credit to Belgium Chapter Board's innovation of changing the traditional booth concept to a "Marketplace" at PM Fair some years ago and since then this has become a particularly interesting and effective channel for direct connection with the audience. Prosource has been thinking of innovative activities for their being in the "Marketplace", unfortunately the virtual PM Fair last year eliminated such opportunity. Nonetheless, Prosource adapts to changes and will keep supporting PMI Belgium activities. Worth mentioning is, Prosource has been sponsoring every PM Fair so far!
Both PMI Belgium and Prosource anticipate more opportunities of interesting collaboration in the future. Prosource provided some nice ideas such as dedicated sponsor chapter events, breakfast and/or lunch events, sponsor roundtable, etc. which the Sponsorship Team is enthusiastic to look into and execute appropriately.
Prosource motivates its employees to keep abreast of PM learnings and trend. Every employee can happily enjoy annual PMI membership freely. Prosource has directly and indirectly hired some PM professionals through Belgium Chapter. It is still actively hiring today! For all of those who are looking for new challenges and/or partners, do not hesitate to check Prosource's website  Prosource - Project Management Services